Note: most of our events will be held online this year using the video conferencing app Zoom. If you have not used Zoom, click the Directions for Zoom button below to download instructions and be sure to set up at least 30 minutes ahead of your first event. The instructions also include steps for calling in by phone.
---
VIRTUAL KICK-OFF EVENT
Thursday, October 1st, 6 – 7pm
Join us to hear from the hosts of the events in October and to hear how different families, groups and businesses have participated in Happiness Month in the past. We'll also have some fun ways to connect and set goals for making the habits easy to do each day.
---
MAKE IT BETTER TUESDAYS
Every Tuesday from 6 – 9am, with Stan Fargher on Y102FM
---
WHY COMPASSION IS THE KEY TO HAPPINESS
Wednesday, October 7th, 6 – 7pm
We have been taught that success leads to happiness, and yet there are many people who are considered "successful" who are not happy. This workshop teaches us why compassion is actually the key ingredient for happiness and how we can grow our compassion without burning ourselves out. If you deeply care about others, and yet you struggle to know what to say or do during the most challenging moments in life, you will be happy you showed up for this event.
Laura Jack, International Best Selling Author and Compassion Coach www.laurajack.com
---
HAPPINESS THROUGH GENEROSITY
Monday, October 12th, 6 – 7pm
This one hour workshop will take a peek at the science of generosity. Researchers have found that acts of generosity activate an area of your brain linked to contentment. You'll leave with knowledge of how generosity affects you, and with a plan to increase generosity in your own life and that of your friends and family.
Heidi Venture, Online Facilitator and Trainer
---
HOW TO BOOST YOUR CONFIDENCE
Friday, October 16th, 6 – 7pm
Inspire confidence in yourself by learning how to celebrate your wins and reframe failure to create a path for inspired action. This powerful workshop will teach you to stop the comparisons, give you tools to deal with the negative gremlins in your head and boost your self-belief.
Sensi Graves, Pro Kiteboarder / Founder, Sensi Graves Bikinis
---
THE HAPPINESS OF HABITS
Tuesday, October 20th, 12 – 1pm
Your happiness outcomes are a lagging measure of your habits. 1% micro-changes are not noticeable, but they are the most meaningful to your wellbeing. In this workshop, you'll learn the science of positive psychology and how small shifts will aggregate to self-flourishing.
Note: This workshop has pre-work if you like
Leslie Santos, MAPP, M.Ed., Leadership Coach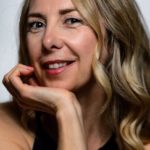 ---
WILDLIFE INSPIRATION
Wednesday, October 21st, 6 – 7:30pm
Ellen Donoghue offers an inspirational slideshow about the personal empowerment that comes with our awe of wildlife.
Ellen Donoghue, PhD
---
STRENGTHS BASED HAPPINESS
Thursday, October 22nd, 6 – 7:30pm
Know, love and live your unique talents to allow a more happy and resilient self!
Melanie McCloskey, Certified Coach
---
MONTHLY HAPPINESS GROUP
Wednesday, October 28th, 6 – 7pm
Join us on the 4th Wednesday of each month to discuss the topic of happiness in all its forms – from the latest science to habits we've tried and thoughts from interesting authors. Free and welcome to all at any time.
Lucy Mason, Whole Person Life Coach
---